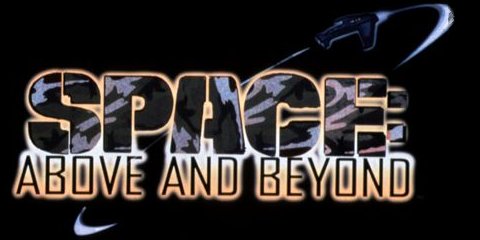 Updated 30 Jan 2004
No portion of this Web site may be taken and used elsewhere on the Web without the permission of the Webmaster.









Paul Wang


Played by Joel de la Fuente
Raised in poverty and living life aimlessly, Paul Wang joined the U.S. Marines to escape the crime, hopelessness, even the bugs that he hated from his childhood neighborhood. Although he claims to have joined to be a "heartbreaker and life taker," he is actually reclusive and introspective, finding it safer to maintain a long distance romance over the SpaceNet than to pursue a relationship in person. He tends to let loose his great sense of humor to ease stress and escape moments of self-doubt.
It is with the Wildcards that he starts to gain confidence, first in tactical weapons and navigation, then in personal relationships. But Wang never quite overcomes his ingrained sense of personal failure. He wears a lucky Chicago Bears shirt for each mission, refusing to launder it. Although he claims no belief in a supreme being, he genuflects, crossing himself, when they face desperate moments. In fact, there are times when he falls into episodes of self-loathing, even though the incidents were not his fault.
Paul Wang – call sign "Joker" -- brings to the Wildcards his sense of humor and great capacity for loyalty, a loyalty manifested most deeply for his hometown Chicago teams – the Bears, the Blackhawks, the Cubs – and Wrigley Field.
Videos
| | | | | |
| --- | --- | --- | --- | --- |
| | Shane and Wang and SpaceNet | | Cockroaches | |
| | As a plumber | | Wang's boots | |
| | Can I get you two a room? | | We done our best: Wang | |