Updated 30 Jan 2004
No portion of this Web site may be taken and used elsewhere on the Web without the permission of the Webmaster.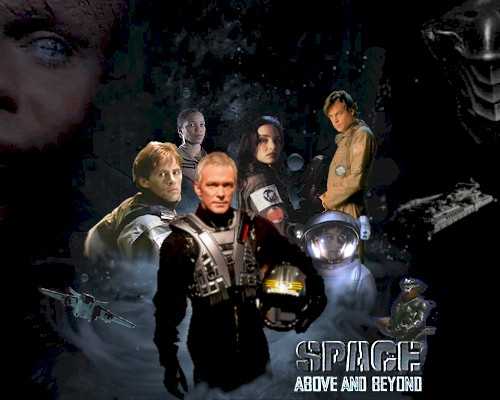 "We thought we were alone. We believed the universe was ours. Until one night in 2063, on an Earth colony 16 light years away, they struck. And now we're at war. My name is Lieutenant Colonel T.C. McQueen. I'm an In-Vitro, a race of artificially gestated lifefoms. I command a Marine Corps Squadron; the 58th. They call us the Wild Cards. We fight when called. In space, on land, and at sea. To lose this war means more than defeat; to surrender is to never go home. All of us must rise to the call...Above and Beyond."
Created by James Wong and Glen Morgan
Space: Above and Beyond is Copyright and TM, 1995, Hard Eight Pictures.
This webring is made possible by WebRing
S:AAB Ring graphics designed by Susan Pickens.
Visitors Since June 2003

Free counters provided by Andale.

---

| |