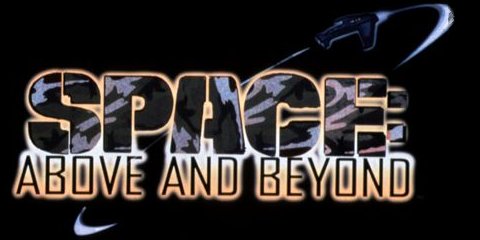 Updated 30 Jan 2004
No portion of this Web site may be taken and used elsewhere on the Web without the permission of the Webmaster.









Tyrus Cassius ("T.C.") McQueen


Played by James Morrison
Lieutenant Colonel T.C. McQueen is one of the most captivating and singular characters in television. He is a leader, a man of great principle, honor, and courage. Initially, McQueen appeared as a taciturn commander who instructs and leads by example and experience, but he soon became a most remarkable presence on the screen, personifying dignity and conviction. And most of all – Passion. He is a complicated man, disciplined, direct, and well read, with a dry sense of humor.
Born an In-Vitro, he worked in the uranium mines then as a munitions handler during the A.I. War, when he was captured and tortured by the Silicates. After the war, he married a "natural-born" woman, but lost her when she confessed she could not bear the prejudice against In-Vitros. He joined the Corps and, battling prejudice and bigotry, advanced through the ranks, becoming a "lifer," looking to the Marine Corps as his family, all the while remaining a loner.
When he loses his own squadron – the Angry Angels – in the first major conflict of the Chig War, McQueen becomes the Commanding Officer of the 58th. Soon, the Wildcards become his "kids." He also takes a special interest in fellow In-Vitro Cooper Hawkes, understanding the young lieutenant better than anyone.
While the 58th has great admiration and respect for McQueen, McQueen himself has admiration and respect for his superior, Commodore Glen Ross of the U.S.S. Saratoga. And it is Ross who claims the greatest friendship to McQueen, often calling him "Ty."
The character of McQueen is special, admirable, and certainly memorable, and the way the Wildcards respond to him demonstrates how he can command respect, loyalty, and even affection.
Videos
| | | | | |
| --- | --- | --- | --- | --- |
| | What would you die for? | | The 58th meet McQueen | |
| | It's OK to be scared | | I should've been made a general | |
| | How do you know what humans are feeling? | | Who said you're human? | |
| | Figure it out | | On the bridge of the freighter | |
| | Butt beaten by a dead guy | | McQueen and Ray Butts | |
| | If in doubt, kill | | Suicide | |
| | It's a good day to die | | Specific drop of water in the Mississippi River | |
| | Merry Christmas | | There is something out there | |
| | The pickup | | Make peace with your maker | |
| | I want you out there bombing Chigs | | Ground pounders | |
| | There'll be plenty of time to rest when I'm dead | | Can I get you two a room? | |
| | What to do after the war is over | | We done our best: McQueen | |