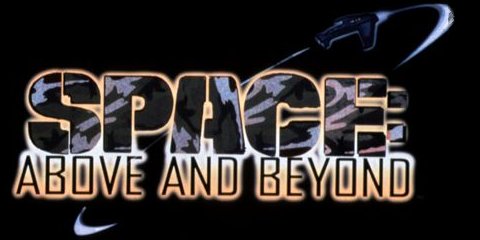 Updated 30 Jan 2004
No portion of this Web site may be taken and used elsewhere on the Web without the permission of the Webmaster.









Shane Vansen


Played by Kristen Cloke
Shane Vansen learned all about duty and responsibility far too early in life. She also learned anguish. During the A.I. wars, as a child, she witnessed the assassination of her Marine Corps parents by a band of A.I.s who had invaded her home in San Diego, California. In a heartbeat, her life changed. Her mother's final words to her came in all urgency, telling Shane to protect her two younger sisters. She heeded those words faithfully, caring for her siblings, setting the needs of her own youth aside.
The memory of that night has haunted her all her life. It comes to her in her dreams. It feeds her hatred of the Silicates. As years pass, she raises and nurtures her sisters, trying to be both mother and father, as well as big sister, until one day, they no longer need her. The sibling desertion impacts Shane in a multitude of ways. Amid a sense of abandonment, she feels great relief that burden is lifted and in response, she aches to be free of anyone's need for her, so much so, that she delicately declines a sincere proposal of marriage. Marriage would mean that a husband would need her, that her children would need her.
Eventually, her ingrained sense of duty and responsibility lead her to follow her parents into the Marine Corps, where she hopes to become a member of the elite fighting force, the Angry Angels.
As a Wildcard, First Lieutenant Vansen – call sign "Queen of Hearts" -- can't help but lead. She demonstrates courage, leadership, and determination. In no time, she is made "honcho" of her squadron, and eventually, she earns the rank of captain.
Videos
| | | | | |
| --- | --- | --- | --- | --- |
| | Shane's last visit home | | Morgan and Wong talk about Shane | |
| | Shane and Wang and SpaceNet | | There is something out there | |
| | Shane just wants to use the phone | | The pool game | |
| | We done our best: Vansen and Damphousse | | | |