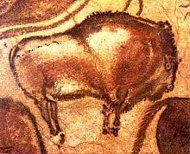 Buy Archaeology Art and Prints
Visitors since October 2002

Free counters provided by Andale.

The links on this web site are provided for reference purposes. CyberPursuits has no control over the content of off-site links and cannot be held responsible for any harm -- real or perceived -- incurred as a result of launching to another site through a URL located on this Web site.
Archaeology
Archaeology is the study of the human past. Its initial objective is the construction of cultural chronology. Its intermediate objective is the reconstruction of past lifeways. Its ultimate objective is the discovery of the processes which underlie and condition human behavior.
Archaeology (and alternately Archeology) is a science well suited for anyone who enjoys biology, botany, geology, chemistry, history, psychology, art, and solving a great puzzle. It is not looting and robbing. Various countries have enacted laws and regulations to ensure that their legacies are not exported or destroyed. There are acts which intend to repatriate looted legacies. In the United States of America, many state governments are sensitive to the need for archaeological study and excavation when any development project -- state-sponsored or commercial -- uncovers evidence of historical human presence.
It is our hope that the web pages at this site lead you to sites and projects of specific geographic regions and specific disciplines such as underwater and marine archaeology. There are pages which can lead you to reference material, academic departments, libraries, museums, publications, organizations, and other endeavors. Archaeology grows as a science and continues to add new disciplines to its roster, such as urban archaeology and geo-archaeology.
In essence, "human past" covers a very wide spectrum of time. In fact, some futurists describe science fiction as the archaeology of the future.
Please enjoy.
Ancient Civilizations
14 in. x 11 in.
Buy this 2006 Calendar at AllPosters.com

Maps of the Ancient World
12 in. x 12 in.
Buy this 2006 Calendar at AllPosters.com